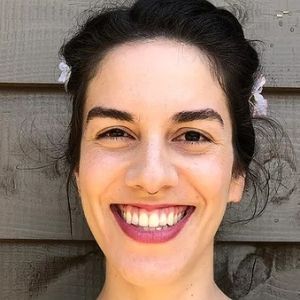 My experience with Justin has been amazing. Our session allowed me to carry so much of what I learned into my relationship with my partner. We have been able to communicate in such a deep way since my Tantra session with Justin. It has allowed us to open up about our desires, fears, and boundaries. It has allowed us to step into a space of beautiful surrender and complete enjoyment with each other in every area of our lives.
I am eternally grateful for the tools and insight I gained from my sessions with Justin. What a magical way to catapult into what is next for me. Thank you for the safe space and thank you for seeing me. In gratitude!
I went into the Tantra session completely open and without expectation. I knew that I needed healing within my sexual energy and I trust Justin. He gave me a safe place to confront things that stand before me, my self-image, my self-love, and my self-doubt. I was given the opportunity to meditate and access my creative energy in a way that I've never been able to before.
It opened my mind to so many things and I will always return to Justin knowing he has my best interests at heart️.
My experience with the session was very profound. I was very nervous to participate initially and the session was done in a way that was comfortable and safe. I did not feel out of control or fear that I have felt in vulnerable situations in the past. What came up for me during the session were fearful memories and thoughts of past trauma that had been blocking me from feeling safe and excited about sex and intimacy.
I was able to allow myself to experience pleasure and safety as a result of the session. The opportunity to discuss the session afterward was very helpful. Since that time, I have felt much more comfortable with myself and with men.
The Tantra healing session that Justin gave me was excellent. He was able to open the way and free energy so that more could flow through me. He's very kind and welcoming, exhibiting masculine grounded energy, and a sincere desire to serve.
After my Tantra session, I felt empowered, lighter, and more in touch with myself.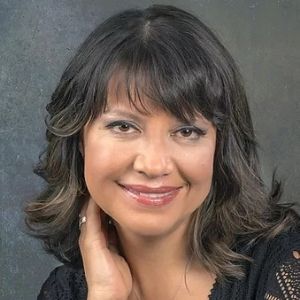 My session with Justin was one of the most transformational experiences I've had in my life. He created a safe and comfortable space for me to be open and allow myself to heal. The whole time he was extremely connected and helped me to release blockages I was not even aware of. I worked from the relationship with my dad to my own need for forgiveness of myself. It was incredibly powerful and sensual!
I am forever grateful for him since after the session I truly feel free and empowered. I would recommend this to ANY woman that is ready to unleash the inner goddess and their ability to receive and empower their lives with sacred feminine sexual energy!. Justin is ABSOLUTELY amazing!
I met Justin on a small hidden beach in the south of Portugal. I don't believe this was a coincidence as he entered my life when I was ready to take important steps in my healing process. I had a tantra session with him in an improvised place, which he had prepared with much care. But most impressive was the invisible space he created around us, one of absolute trust and unconditional love. I was welcomed as a Goddess. He was able to make me feel confident and comfortable with myself and be aware of everything that was showing up so I could face it without shame.
I am so grateful for the space he held for me and the breakthroughs that occurred. Justin is able to listen in a very empathic way and knows to ask the right questions or gently guide in a good direction. His masculinity is guiding and clear, yet kind and strong. He has a serious foundation and background of Tantra and is very professional.
​After our meeting, I continued with his coaching so I was able to keep working on some areas when I was at home which contributed to even more breakthroughs. Justin is truly special because his authenticity is undoubtedly and he really loves what he does. He is giving with love, his intentions and heart are pure, and he is passionate about his work. To me, this is what truly matters, there is no egotistic purpose in his work. I can absolutely recommend Justin and encourage every woman to give it a try. It is an honor to work with him.
I entered my session with Justin with anxiety and resistance as I was in a sensitive time of my life and the prospect of vulnerability was unsettling. My fears dissipated moments into the experience as Justin created a container of sincere compassion and leadership. He guided the session masterfully where I had the opportunity to process emotions I was unaware were being suppressed.
I got to intimately feel into the sexual blocks in a way that I felt safe to explore and lean into. I highly recommend Justin if you are seeking to delve into new levels of emotional awareness, sexual expression, and intimacy.
When I first heard about Tantra, I was nervous yet intrigued. I have been involved with growing spiritually and learning to deepen my self-love, so I was open to this new way. Right off the bat, comfort, safety and trust was established. I went into the session nervous and shy, and emerged confident, trusting and grounded. When breakthroughs occurred around my heart and throat chakras, much of what I had been struggling with in my life started to make sense. Past trauma experiences began the releasing process towards freedom and I was able to drop into my body.
For someone with past trauma looking for a healing, this was a huge support! One of my close friends who I spent time with later that night commented on how I looked really happy. I'm excited for what has opened up and grateful for Justin's support in my life!
Justin clearly explained to me what Tantra is and what goes on in his sessions. He built a safe container and I was in control the whole time. It was by far one of the most healing experiences I've had, not to mention I have been involved with many transformational programs before. The safety bubble he builds around you to feel comforted and to let go of whatever traumas you may be holding on to is so therapeutic and transformative. 
I highly recommend Justin as he is passionate about guiding you to heal your heart. If you try this you won't be disappointed. I've now had multiple sessions with Justin and I am looking forward to having more in the future.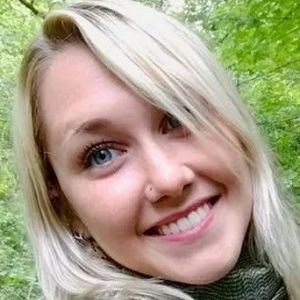 I have worked with Justin for multiple sessions and the impact he has had cannot be underestimated. From the moment I met Justin, I felt that this was a man I could trust. He has an ability to meet you where you are at and to guide you into a journey of your own body, mind and soul. Justin's sensitive approach to Tantra allowed him to move energy which was not only sensual, but also embedded in a much deeper part of my psyche.
Although this is delicate work, I did not once feel unsafe or self-conscious. Justin left me with greater insights and tools to address the issues I have had with my own sexuality and pains during sex. I expect that some of the more permanent effects of this work will continue to show as I use this awareness to open new paths along my way. I am thankful to Justin for all he has done and look forward to seeing his work take its place in the world.
After seeing Justin speak at a Tantra event, I decided to do a session with him. It was easy to trust Justin and see he has good intentions. The session was amazing. I totally forgot where i was for hours. I released a few things and got to learn about me by speaking to special people in my life spiritually rather then physically. It was very healing for me. Justin makes you feel like you matter and I felt very relaxed and secure because of it.
The healing work was intuitive and impactful. It was intense in a pleasurable way. I was present and felt Justin being present too. The way Justin explained things was very clear and easy to understand. I had a great connection with myself. My mind opened. Justin's energy is very unique. He's quick to find solutions and give you a different perspective. I recommend this session if you are considering it. It will help you feel supported, powerful, and appreciated. Thank you Justin.
I love hearing feedback from my clients, so please share yours with me. I take confidentiality very seriously. Your feedback and experience will not be shared publicly without your express permission.